By Roxanna Chen
BFREE in collaboration with the University of Tennessee, Knoxville (UTK) facilitated a cacao research project at the BFREE's Field Station in May 2023. The primary objective of the collaboration was to co-design and enhance post-harvest practices and methods for Criollo Cacao which is intercropped and shade-grown in several experimental plots within the property. Criollo is a Spanish term that means "of local origin" or native. Criollo beans are usually white to pale pink in color, and it is a pure cacao variety.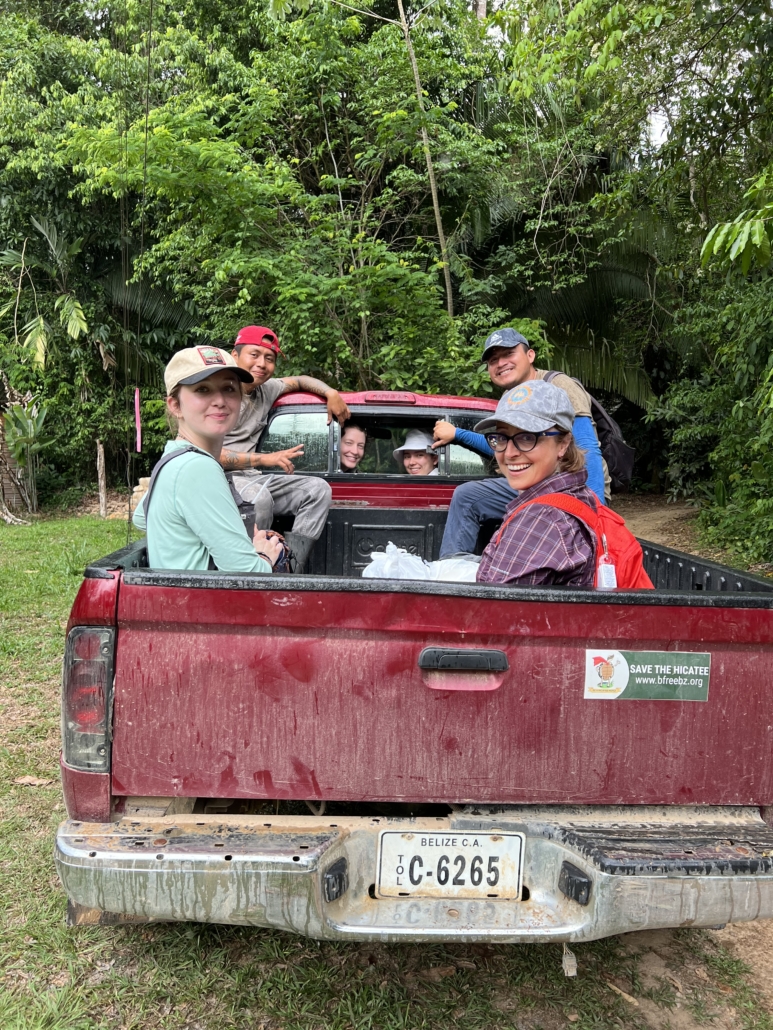 The four-day project was made feasible by several participants including the Crioco staff, myself as BFREE's Advanced Cacao Fellow, and the University of Tennessee, Knoxville student researchers and professors. The project involved a variety of activities that ranged from harvesting ripe criollo pods to pod-cracking and bean extraction, to fermenting and data collection. The collaboration commenced with the Crioco staff playing an instrumental role in the cacao field specifically in teaching the students how to appropriately harvest pods. This activity is considered a crucial first step for good quality and fermentation because the pod must be mature, healthy, and not damaged. Good quality also means good chocolate!
Thereafter, I taught the students our recommended methods for pod cracking and bean extraction, as well as fermentation set-up and preparation. The students were very hands-on and did not hesitate to share useful ideas and information regarding data collection during fermentation and the application and usage of instruments. The exchange between both partners was mutually beneficial for everyone involved.
The student researchers received many first-hand experiences; these include the ability to differentiate the four criollo phenotypes grown at BFREE, harvesting and extraction of cacao beans from pods and most importantly getting practical during fermentation. Additionally, as the advanced cacao fellow, I became more knowledgeable about fermentation chemistry and terminologies and was exposed to multiple lectures on basic food components relating to Food Science and its applications to cacao.
Special Thanks
Thank you to everyone from UTK who participated in making the project a success. Professors: Dr. DeWayne Shoemaker, Dr. Denita Hadziabdic-Guerry, and Dr. Kevin Moulton Student Researchers: Holly Brabazon, Celeste Chadwick, Amber Gunter, Laura Whaley, and Madison Fomich.
https://www.bfreebz.org/wp-content/uploads/2023/07/Cracking-pods-1-scaled.jpg
1920
2560
Roxanna Chen
https://www.bfreebz.org/wp-content/uploads/2019/10/Logo-1080.png
Roxanna Chen
2023-07-19 20:57:18
2023-07-21 19:22:38
Collaborative Cacao Research Project